Yeah Diwali has come and gone, so has the week long holiday I managed to get.
I stayed home for a change, decided that for once I need to stay in Blore, read, sleep and eat mom made diwali goodies :)

Also decided to get some crackers...loads of crackers, but on my way to buy them I noticed kids right on the main roads running about setting off noisy crackers oblivious to the traffic or the surroundings.
This was such an irritant that we backtracked and decided that this Diwali would just be a festival of lights without any loud annoying sounds.

It was a very peaceful and relaxing Diwali in all.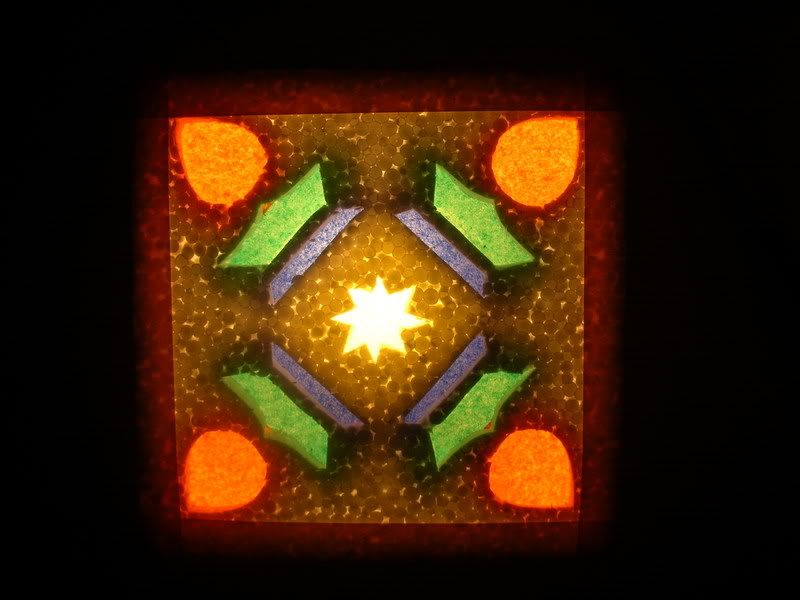 This one is a dad made 'Akash kandil' (a maharashtrian tradition).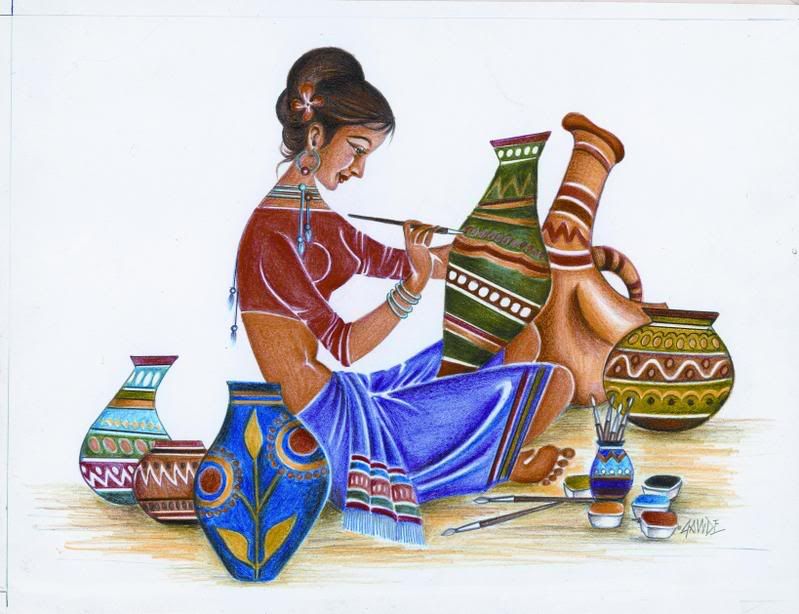 Dad just rocks when it comes to creativity and when it comes to charcoal or pencil scketches dad is GOD as is obvious from this year's Diwali greeting made by dad (thats made using just colour pencils)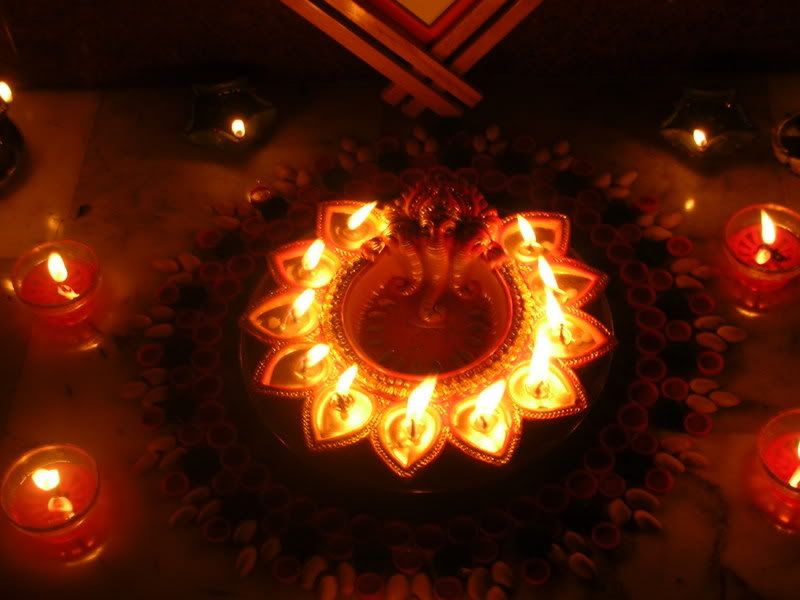 and ofcourse mom is not behind with her lamps and rangolis (though i dont have a photo of a rangoli :))